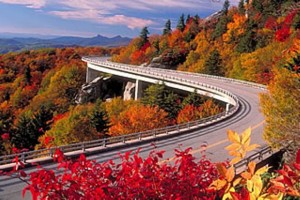 NEARBY ATTRACTIONS   –   ACTIVITIES   –   RESTAURANTS
The location of Alluring View B&B and Cabin is a true nature lover's paradise!  Summers are very green with trees as tall as a 10-story building, and many colorful wildflowers dotting the landscape.  Fall foliage is extremely colorful and attracts many visitors from nearby cities and all over the world. This area gets painted with bright reds, burgundies, oranges and yellows.  Winter brings snow and the ability to go skiing, snow-boarding, ice skating and snow-tubing.
When staying at Alluring View B&B you will not be bored.  There are endless activities, fairs, festivals, music concerts, and outdoor fun to keep you as busy as you want to be.  Of course, you can always decide just to sit back and relax in the log rocking chairs on the front porch.  From the Alluring View property you can watch the sun rise to the east, and set to the west, every day [weather permitting].  It is truly a spectacular and colorful sight to behold.
The Blue Ridge Mountains are breathtaking, and there are many ways to enjoy mother nature in the High Country of North Carolina.  Below is a list of some of the most popular places with a link to more info when available. Not every business in this area has a website, so some you find just by word of mouth.
Approximate driving times to points of interest in the area.
In alphabetical order [note: most names are hyperlinked, click on them for more info]:

Altapass – The Orchard at Altapass, apple orchard with live music, hay rides & apple pie, 25 min
Asheville, 1 Hr.
Banner Elk, 16 Min.
Beech Mountain, 30 min.
Biltmore House, 1:15
Blowing Rock, 35 min.
Blue Ridge  Pkwy, 5 min.
Boone, 35 min.
Brown Mountain Overlook, 5 min.
Emerald Village, Little Switzerland, 40 min
Grandfather Mountain, 12 min.
Grandfather Vineyards, 22 min.
Hawksbill Mountain,  20 min.
Hiking trails/waterfalls,  variable
Lake James Winery,  30 min
Lees McRae Summer Theatre, 25 min.
Linville Caverns,  12 min.
Linville Falls,  10 min.
Linville Falls Winery, 12min.
Linville Gorge [official entrance], 10 min.
Little Switzerland,  35 min.
Mt. Mitchell State Park,  55 min.
Price Lake, 2.2mi hike and canoeing, 27 min
Roan Mountain State Park ,  45 min.
Seven Devils/Hawksnest Resort,  30 min.
Spruce Pine/Mineral Museum,  30 min.
Sugar Mountain,  20 min.
Table Rock Mountain,  30 min.
Upper Creek Falls,  5 min.
Valle Crucis,  35 min.
Watauga Lake Recreation Area,  45 min.
Wiseman's View,  16 min.

By driving distance:
Blue Ridge  Pkwy,  5 min.
Upper Creek Falls,  5 min.
Brown Mtn. Overlook,  5 min.
Linville Gorge [official entrance], 10 min.
Linville Falls,  10 min.
Linville Falls Winery, 12 min.
Linville Caverns,  12 min.
Grandfather Mountain,  12 min.
Banner Elk,  16 min
Wiseman's View,  16 min.
Hawksbill Mountain,  20 min.
Sugar Mountain,  20 min.
Grandfather Vineyards,  22 min.
Lees McRae Summer Theatre,  25 min.
Altapass – Live Music, Storytelling & more,  25 min.
Seven Devils/Hawksnest Resort,  25 min.
Price Lake, 27 min
Spruce Pine/Mineral Museum,  30 min.
Table Rock Mountain,  30 min.
Lake James Winery, 30 min.
Beech Mountain,  30 min.
Boone,  35 min.
Valle Crucis,  35 min.
Blowing Rock,  35 min.
Little Switzerland,  35 min.
Emerald Village, 40 min
Watauga Lake Recreation Area,  45 min.
Roan Mountain State Park,  45 min.
Mt. Mitchell State Park,  55 min.
Asheville, 1 hr
Biltmore House,  1:15
Hiking trails/waterfalls,  variable

ACTIVITIES IN THE AREA [mostly within half an hour]
Note:  all web addresses below are hyperlinked, you can click on them for more info

Canoeing
–  Canoe rentals are available at Lake Price, www.wix.com/pricelakeboatrentals/blueridgeparkway
Fishing
–  Grandfather Trout Farm,  www.grandfathertroutfarm.com
–  Foscoe Fishing, www.foscoefishing.com
Gem Mining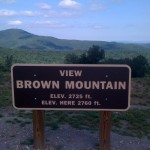 –   The Greater Foscoe Mining Co., www.foscoeminingco.com
–   Gem Mountain, Spruce Pine, NC – www.gemmountain.com
–   Emerald Village, Little Switzerland, NC  www.emeraldvillage.com
Grandfather Mountain Highland Games
–   Every year during the second week of July, www.gmhg.org
Golf – Public courses
–   Sugar Mountain Golf, 18 Holes $26 greens fee, 828-898-6464
–   Linville Falls Golf Club, 828-756-4653, linvillefallsgolfclub.com
–   Boone Golf Club, par 70 golf club, www.boonegolfclub.com
–   Grassy Creek Golf & Country Club, Spruce Pine, NC  www.grassycreek.com
Horseback Trail Riding
–   Elk Mountain Riding Company, Newland, NC Tel. 828-504.0003, elkmountainridingcompany.com
–   Banner Elk Stables, Banner Elk, NC 28604  Tel. 828-898-5424, bannerelkstables.com
–   Grandfather Stables, Foscoe, NC http://grandfatherstables.com
Lees-McRae Summer Theatre
–   Located in downtown Banner Elk, www.lmc.edu/SummerTheatre/
Mountain Biking
–   Beech Mountain features 25-30 miles of interconnected trails. bikebeechmountain.com
Mountain Climbing
–   Rock Dimensions, www.rockdimensions.com/rockclimbing.html
Snow Skiing & Tubing (in order of closest to furthest)
–   Jonas Ridge Tubing, 2mi  www.jonasridgesnowtube.com
–   Sugar Mountain Resort, 14mi  www.skisugar.com
–   Hawksnest Tubing & Zipline, 18mi  www.hawksnesttubing.com
–   Beech Mountain Resort, 21mi www.beechmountainresort.com
–   Appalachian Ski Mountain, 26mi  www.appskimtn.com
Whitewater Rafting
–   Edge of the World, Banner Elk, NC 28604  Tel. 828-898-9550  www.edgeoworld.com/summer
–   High Mtn Expeditions, Banner Elk   https://www.highmountainexpeditions.com/rafting/whitewater-rafting.php
–   Wahoo's Adventure, Boone, NC 28607  Tel. 828-262-5774  www.wahoosadventures.com/wahoos
Wineries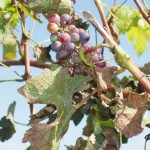 –   Grandfather Vineyard & Winery, grandfathervineyard.com  OUR FAVORITE!
–   Linville Falls Winery, LinvilleFallsWinery.com
–   Banner Elk Winery, www.bannerelkwinery.com
–   Lake James Cellars, www.lakejamescellars.com
Ziplines
–   Hawksnest Zipline, www.hawksnestzipline.com
–   Screaming Ziplines, www.screamingziplines.com

NEARBY RESTAURANTS
Los Arcoiris* Mexican Restaurant, Pineola location (Mexican food, beer/wine/Margaritas, open 7 days)
The Italian Restaurant*, Pineola (Italian, Pizza, beer/wine, closed Mondays, pet friendly outdoor tables)
Spears, Linville Falls (Continental & BBQ, Bar, outdoor seating is pet friendly)
Christa's Country Corner, Pineola (lunch only, sandwiches & comfort food, homemade desserts)
Louise's Rock House, Linville Falls (country food, closed Tuesdays)
Loaves and Fishes, Crossnore  (mostly country food, homemade desserts)
The Eseeola Lodge Restaurant,*  Linville, upscale, great seafood buffet on Thursday in season 

Fork & Knife***, Spruce Pine (nice farm to table restaurant) upscale
The Pedlin Pig, Banner Elk (BBQ)
Puerto Nuevo*, Banner Elk (nice Mexican food, full bar, open 7 days)
Painted Fish, Banner Elk (eclectic, modern menu)
Nick's Restaurant & Pub, Banner Elk (sports bar, pet friendly outdoor)
Bayou Smokehouse & Grill, Banner Elk
Cam Ranh Bay, Banner Elk (Vietnamese & Japanese food, outdoor seating)
Artisanal*, Banner Elk (top 100 restaurants in USA) upscale

Louisiana Purchase*, Banner Elk upscale

Banner Elk Cafe & Lodge, downtown Banner Elk

Lost Province Brewing Company, Boone (brewery & wood-fired pizza)
Daniel Boone Inn*, Boone (famous for country food served family style in downtown Boone)
Mint**, Boone (great Indian food)
Cha Da Thai, Downtown Boone (Thai food)
Gamekeeper Restaurant, Boone upscale
Bistro Roca, Blowing Rock
The Speckled Trout, Blowing Rock
Storie Street Grill, Blowing Rock
Six Pence Pub, Blowing Rock – great fish and chips, pet friendly outdoor seating
* recommended because they either have great food in our opinion, or are very popular with guests.
There are also fast food places like McDonalds, Hardee's & Subway and additional restaurants not on this list