All accommodations at Alluring View B&B have a long range view, a private bath, a full breakfast daily for all, and access to Wi-Fi and Satellite TV.
Rates depend on day of the week and time of the year, and include a delicious full breakfast.  Rates below are plus taxes.
2-Room Suite:  $99-$149 for 2 guests, additional guests $25ea [breakfast/linens]
3-Room Suite:  $149-$199 for up to 4 guests, additional guests $25ea
Description:
The 2-Room Suite has a king size custom made log bed in one room and a trundle bed (2 singles) in the other room. It also has an outside deck and a small fridge and
microwave.
In the 3-Room Suite, there are 2 rooms set up as bedrooms with queen log beds, and the 3rd room is set up as a den with a TV, small fridge, microwave, and futon couch. Ideal for 4 guests, sleeps maximum of 5 guests. This suite takes up an entire floor and can also be rented as a 2-room suite if the other suite is already rented (1 bedroom would be closed).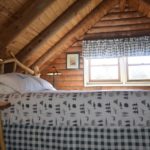 Whole Cabin Rental:
You can also rent the entire B&B as a cabin. This type of rental does not include breakfast, but of course you have  access to the kitchen. Owners may/may not be in their private quarters on the property which has a separate driveway and parking, and is totally private . Please inquire if you are interested. We also rent a 3br/3ba cabin close by. Please click on the cabin tabs for more info, or email us.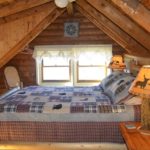 POLICIES
Check-in and Check-out:
Unless other arrangements have been made, check-in starts at 4pm, and check-out is by 11am.  We are flexible whenever possible. Please let us know around what time you plan to arrive, so we will be expecting you and ready.
Deposits & Cancellations:
We require a 50% deposit, and the balance on the day of arrival [except for the cabins, special events in the area, or major holidays when the balance is due earlier].  If the reservation is made within 7 days of expected arrival, the entire amount is due.  Due to our small size, reservations and cancellations are very important.  If your plans change after making a reservation, please notify us promptly.  We will make every effort to re-book the room.  If that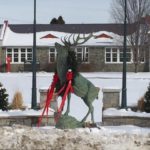 happens we will gladly refund the deposit, if not we do not issue a refund.  That is the point of a deposit. Some busy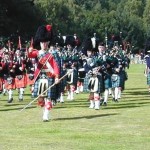 weekends will have a stricter cancellation policy, please inquire.
Minimum Stay:
We require a minimum stay of 2 nights, 3+ nights for holiday weekends and during special events in the area.
Payments:
We take credit cards, PayPal and cash. We do not take checks.
Children:
Unfortunately, as a courtesy to other guests, we no longer take young children in the B&B (however, they are still welcome in the cabin).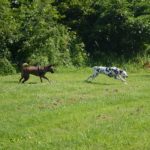 Pets: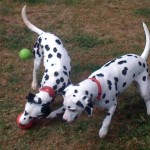 We are dog friendly, as long as the dog is well behaved, potty-trained and sociable with humans and other dogs. There are some restrictions, so please inquire.  There are resident dogs.  We kindly ask that you not allow dogs on the beds or furniture, and that you keep your dog crated if you are planning to leave it in the room alone.  If you need a crate, we might have a spare available, so please ask.  Any damage caused by your pet, will be billed to you.  As a courtesy to us and other guests, please do not bring dogs that are aggressive, destructive, or not fully potty  trained. The pet fee is $10/day, max $40 for one week.
Smoking:
There is absolutely no smoking anywhere in the house including the front porch. Thank you for not smoking.  There is no smoking inside the cabin either.
For reservations, please email,  call or click here and fill out the form. You must
login
to vote